Vickerman 2023 Holiday Design Contest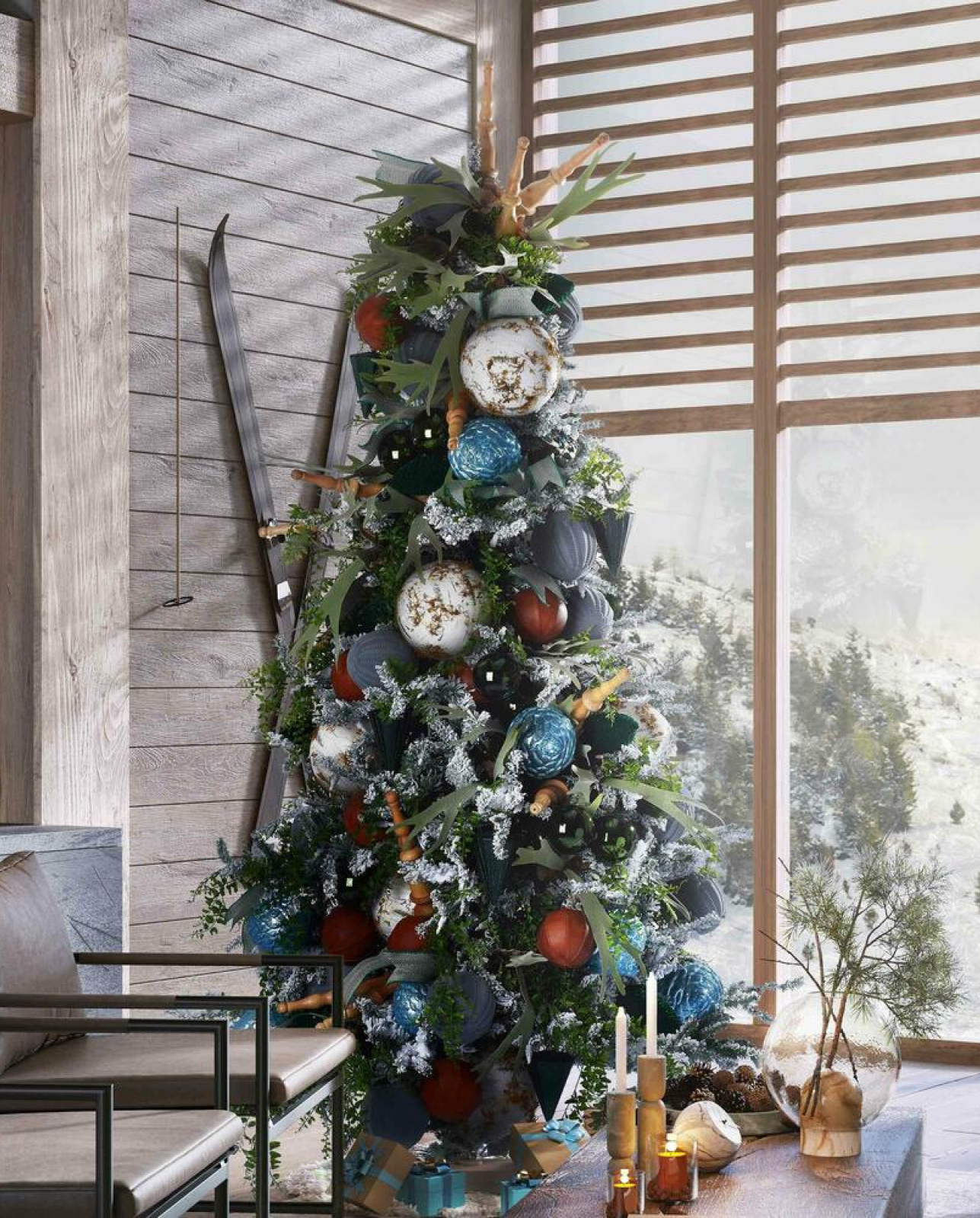 Showcase your top-notch design skills and creativity in the annual Vickerman Contest. Competing gets you a shot at $1,000 in cash prizes plus the distinguished honor of winning to add to your portfolio.
Wow our judges by crafting a showstopping holiday display featuring Vickerman trees, greenery, ornaments, accent pieces, and more. Whether you go bold with a dramatic color scheme or take a minimalist approach with tactful touches, this is your time to shine.
SHOW OFF YOUR
HOLIDAY STYLE
FOR A CHANCE
TO WIN $1,000
---
Put Your Holiday Style on Display
Give your talents the spotlight they deserve in our design contest.
Create a visual masterpiece featuring Vickerman products for the chance to win:
1st Place - $1,000
2nd Place - $500
3rd Place - $250
Winners will be celebrated with an exclusive Instagram and Facebook feature post that tags your account, shining a spotlight on your skills. We'll also showcase your design across our website and email campaigns, granting you excellent exposure to catch the eye of potential clients!
How To Enter
Ready to put your skills to the test? Entering our holiday design contest is simple:
Get creative with Vickerman's elegant greenery and detailed decor to craft a stunning holiday vision.
Email your entry including your sales order and images to designs@vickerman.com
Post eye-catching photos of your design on Instagram using #VickermanDC23 to enter.
OR Submit the details of your entry through the form on this page.
See Past Winners, Spark New Ideas
Check out the gorgeous displays from past contest winners. They expertly combined Vickerman's realistic greenery and finely detailed ornaments into eye-catching holiday scenes.
Rules & Requirements
Entries should align with these contest guidelines:
Designers can submit multiple entries. Go wild with your creativity!
Entries must predominantly incorporate Vickerman products to qualify.
Vickerman employees are not eligible to participate.
We're granted rights to proudly display your photos across our channels.
Follow these tips to make your photos and amazing design shine:
Submit high-quality photos that clearly showcase your design. Judges will consider visual appeal.
If professionally photographed, provide a release form granting us usage rights.
Include your name/account handle and a description so we can connect it to your entry.
Specify the Vickerman products used so we can confirm eligibility. Provide order numbers or list products.
By unleashing your imagination within these guidelines, you're set up for stunning success!
Need additional support? Get in touch!
The Spotlight Is Yours — Shine Bright!
The deadline to submit your entry is December 10th. Set your talents free and enter our holiday design contest for a chance to win!
Winners will be announced on the Vickerman Instagram and website on December 15th. Be sure to follow us so you don't miss it!
We're thrilled to see the creative magic you'll conjure. Let's spread some holiday cheer and create visually stunning displays together!
The deadline for entry submission by either social media (Facebook and Instagram) or through this online page and its attached form is December 10th, 2023 11:59 PM CST. Though the contest is a promotional contest and the rules require the use of Vickerman products in entered designs, the quantity, date of purchase, and value of the Vickerman items will not affect a participant's chances to win. There is no cost to enter. Participants must be 18 years or older to enter and, by entering the contest, verify that they are of 18 years of age - even if acting as a representative of a larger entity. Contest entries will be judged by Vickerman Marketing Team of Vickerman Company, 675 Tacoma Blvd NYA, MN 55368] and winners will be determined by the following criteria: Use of product, image quality, originality, and overall design. By entering the contest, participants verify that the work submitted is truly theirs and does not violate intellectual property laws such as copyright, trademark, or privacy. Participants also verify by entering that they have secured necessary permissions for photos taken in private homes. Winners will be announced on the Vickerman Instagram and website (vickerman.com) on December 15, 2023. In the case that an individual is submitting an entry on behalf of a larger company - the winnings are awarded to the company rather than the individual. Tax-applicable winnings must be filed appropriately based on State and Federal requirements by both Vickerman company as the awarder and the recipient and the awardee.